We help businesses succeed in the digital world.
Create Amazing Business Websites
Lets bring your vision to life and in front of your customers, creating new opportunities and succeeding in the world. Get Your Website Start From RM499 Today!!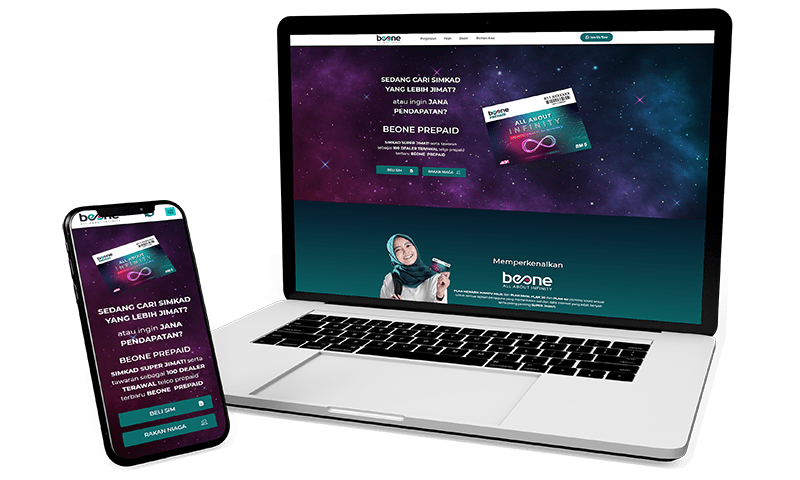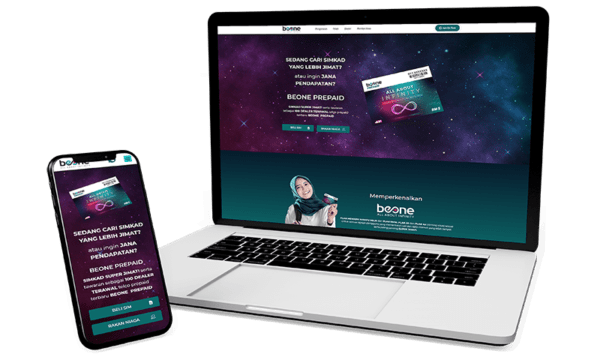 Web design, as and when you need it
We primarily help businesses, freelancers and not-for-profits save money and time by providing all their web design needs. From websites to maintenance, and poster designs.
1 – 2 week* turn around time
You can add as many product you want*
I make it easy for us to work together
We helped more than 200 Entrepreneurs, Start Up Company and Corporate Company Since 2018 to design and build their sales page and website.
Assalamualaikum wrbt En Akmal, Alhamdullilah Website yang En Akmal buat memang Terbaik👍 Memudahkan pelanggan kami untuk membuat capaian maklumat, lebih friendly dan combination colour yang terbaik. Recommended 👍
Very professional and was careful to make sure all my needs were met and completed quickly. Design & layout of the website is clear & concise. Ended up with a first class Promotion website and very happy with result. HIGHLY RECOMMENDED!!
Superb WhatsApp Order Notification!
Thank you for making such an amazing website that have all the features that we need such as Tutorial Page, FAQ Page, License Key Management, Download Protection and WhatsApp Order Notification in the website. WhatsApp Order Notification make our customer more trust with us when they instantly receive a notification from our WhatsApp for their orders.
Hi En Akmal, you sure did a wonderful job for my company website. I am truly satisfied with your website design and outcome. Will come back to you more in coming future En Akmal. Thank you again and stay safe. Adios 👍🏽
Servis Tiptop, Siap Cepat Sangat
Orang bisnes wajib ada website untuk promot servis atau produk masing-masing. Tak payah pening kepala, serahkan pada yang pakar En Akmal dari Akadz Marketing. Servis tiptop, baru wasap semalam esok dah datang jumpa ajak bincang. Website saya siap dalam masa seminggu, cepat sangat!
Wah! Website sangat lawaaa 😍😍😍. Menepati citarasa saya nak website yang design simple dan elegan.
Servis yang Mantap, Pantas & Kemas
Terima kasih atas servis yg mantap, pantas dan kerja yg sangat kemas. 😎👍 Memang Terbaik. Insya'allah ada member saya ni buat aircond juga nak buat website juga nanti sy minta dia pm tuan direct ya.😁👍
Saya telah menggunakan perkhidmatan membina website dengan Akadz Marketing selama hampir 4 tahun. Saya sangat berpuashati dengan servis yang disediakan. Selain itu design website saya nampak lebih professional, menarik dan lawoo!

Webmaster iaitu Akmal juga tahu dan faham apa yg saya kehendaki. Beliau sangat pantas respon sekiranya ada masalah dan persoalan. Saya sangat mengesyorkan kepada semua untuk menggunakan perkhidmatan dari Akadz Marketing melalui Akmal ini sekiranya anda ingin memilik website yang professional, menarik dan user friendly.

Most Recommended!
Get free consultation from our digital experts today!